"A PORTRAIT IS FOREVER, IT'S A LEGACY
It is for you and all the people you love."
PORTRAIT PHOTOGRAPHY PRICING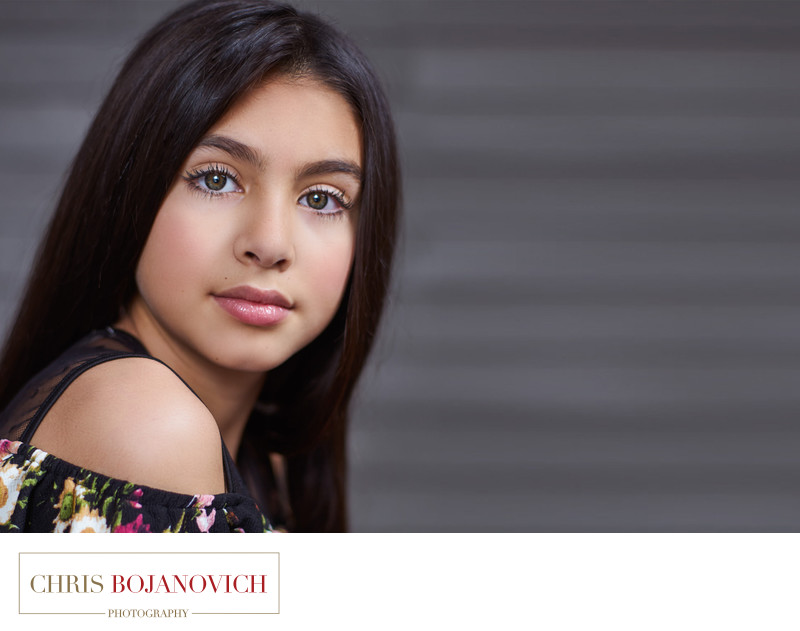 THE INVESTMENT
The session fee for Chris Bojanovich Portraits session is $350 and it includes; a complete beauty makeover with hair & makeup for two people done by our talented hair and makeup team, a 2 to 3 hour in-studio photography photoshoot in our Greenwich, CT studio, with multiple styles and wardrobe changes, the post-session creative and artistic editing of a selected group of images from your session, and a Design & Order session two weeks after the photoshoot where you can purchase our unique heirloom products.
Our Fine Art Matted Prints start at $270 and go up from there. We have beautiful framed wall portraits and amazing hand-made folio boxes to archive your prints. What you purchase and what you spend is entirely up to you. On average, our clients spend $2500 in a combination of fine art prints and wall art. There is no hard sell or minimum purchases required. Our job is to take amazing images of you so you love them all.
For more information or to set up a complimentary consultation, please complete the form below email us at
chris@chrisbojanovich.com
or call us at 203.987.5560.
PHOTOGRAPHY AS ART
When you invest in a professional photography artist, you deserve an exceptional experience and professional quality products to show off the beauty of your imagery. We specialize in providing a full-service to our clients that begins with learning all about you and your vision and guiding you on how to best display your images for you and your loves one to enjoy. Our fine art prints, folio boxes and wall art are known to be statement pieces in our client's homes that create an impactful and inspiring way to be reminded of this special moment for years to come. We offer a variety of unique heirloom art products including, fine art prints, framed wall art and hand-made folio boxes.
FINE ART PRINTS
As we are constantly researching the newest and greatest products available. All of our portrait folio boxes are hand-made in Italy with with fine Italian leathers. Our Folio Boxes hold up-to 25 fine art prints.
CONTACT US BELOW FOR MORE INFORMATION OR TO SCHEDULE A COMPLIMENTARY CONSULTATION