12-MONTH WEDDING PLANNING CALENDAR
"Wedding photography is more than just pictures. For me, wedding photography is a collection of remarkably unique and provocative images that tell your story and communicates the true essence of who you are. My goal is to tell your wedding story in the most compelling way and create images that will blow your mind!"


A BRIDE'S GUIDE TO AN AMAZING WEDDING:
THE 12-MONTH WEDDING PLANNING CALENDAR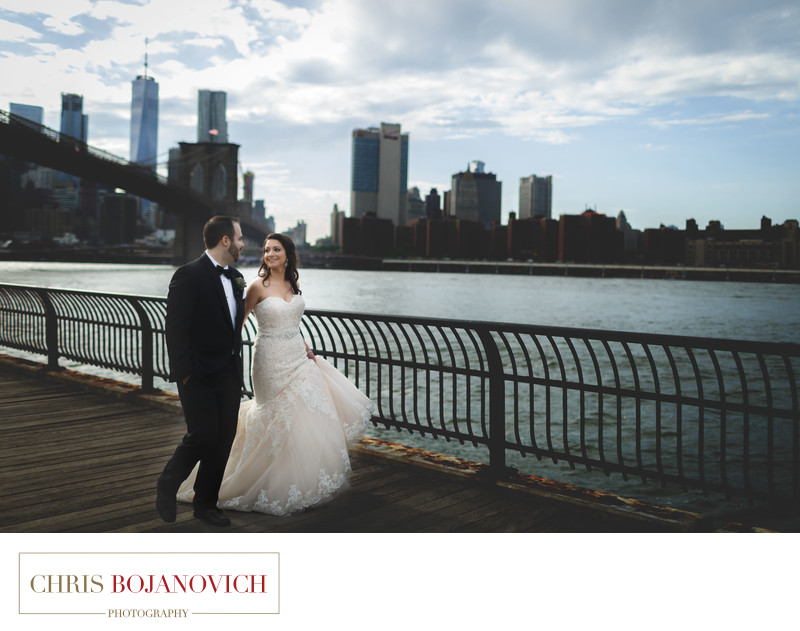 Without a doubt, one of the hardest parts about planning your wedding is figuring what needs to be done and when to do them. Where do you start? How to find the perfect photographer? When should I book my venue? With all the available information on social media, wedding blogs and wedding magazines dedicated to picture-perfect weddings, it is very easy to get overwhelmed. There are many questions you will have and many more decision you will have to make during this process.
As a professional with years of experience in the wedding industry, I believe that the key to a stress-free wedding planning is organization. Organizing what needs to be done and when in a timeline format is very important in assuring the tasks get accomplished at the right times; especially since some tasks; like booking your ideal venue or the perfect photographer might be time sensitive. The time you invest planning and designing the timeline can reward you with a seamless wedding experience. The timelines listed below represent a typical 12-Month wedding planning process. I hope this guide help you and please feel free to reach out if there is anything we can help you with.
---

10 TO 12 MONTHS

BEFORE YOUR WEDDING

---
Soul search and fantasize about your dream wedding – "Think back to a wedding you went to write down what you liked and what you didn't like. It will help you determine how you want your own day to play out.
Assemble your wedding planning team. Consider hiring a wedding planner or designate a close friend to help you with coordinating.
Pick a date and time.
Start planning the guest list.
Set a wedding budget. Your budget will be one of the key factors in determining the size of your wedding, your venue and the vendors you'll choose.
Reserve the venue - Popular wedding venues book fast; especially if you are planning your wedding in peak months (May-September).
Research and hire your wedding photographer - As with venues, the best photographer's schedules fill up quickly.
Schedule your engagement session. This is a great opportunity to do a hair & makeup trial. Ask friends or family to be in your wedding party.
---

8 TO 10 MONTHS

BEFORE YOUR WEDDING

---
Shop and order your wedding dress.
Select your bridal party.
Decide the type of entertainment you'd like. DJ, band, violinist for the cocktail hour?
Think about the food for the reception and floral arrangements.
Reserve hotel rooms for your out-of-town guests.
Open your wedding registry.
Make and open your wedding website.
---

6 TO 8 MONTHS

BEFORE YOUR WEDDING

---
Order and send your save-the-date cards.
Order bridesmaids' dresses.
Start planning your honeymoon.
Book your entertainment.
Attend pre-wedding counseling, if required.
Shop for wedding rings and order invitations.
Renew or get passports, if planning an overseas honeymoon.
Envision your wedding cake and research, interview and book a cake designer.
---

3 MONTHS

BEFORE YOUR WEDDING

---
Order wedding cake.
Hire a calligrapher, if you want your invitations professionally addressed.
Rent the formalwear for the groom.
Hire wedding day transport: limousines, other cars. Consider transportation sooner if you're considering renting streetcars or over-the-top travel.
---

2 MONTHS

BEFORE YOUR WEDDING

---
Discuss and plan a wedding photography timeline with your photographer
Mail your invitations.
Write your wedding vows.
Purchase gifts for parents, bridal party and each other.
Book your hair stylist and makeup artist.
---

1 MONTH

BEFORE YOUR WEDDING

---
Apply for a marriage license. Check with the local bureau in the town where you'll wed.
Bride: Have final gown fitting. Bring your maid of honor along to learn how to bustle your dress. Have the dress pressed and bring it home.
Call all bridesmaids. Make sure they have their gowns ready for the wedding.
Make last-minute adjustments with vendors.
Create a wedding program to hand out to guests.
Order and plan in-room welcome baskets for out-of-town guests.
---

2 WEEKS

BEFORE YOUR WEDDING

---
Review the wedding day photography timeline with your photographer.
Deliver the final must-have shot list with your wedding photographer and designate a family member to help with groupings.
Review final RSVP list and call any guests who have not yet sent a response.
Deliver final song list to your DJ or bandleader. Include special song requests and songs you don't want to be played.
Bride: Get your last pre-wedding haircut and color.
---

1 WEEK

BEFORE YOUR WEDDING

---
Give reception site/caterer final guest headcount. Include vendors, such as the photographer or band members, who will expect a meal. Ask how many extra plates the caterer will prepare.
Supply location manager with a list of vendor requests such as a table for DJ or setup space needed for a florist.
Plan reception seating chart.
Print place and table cards, or finalize list with the calligrapher you've hired.
Call all wedding vendors and confirm arrangements.
Give ceremony and reception site managers a schedule of vendor delivery and setup times, plus contact numbers.
Groom: Get your hair trimmed.
Attend bachelor/ette parties.
---

3 DAYS

BEFORE YOUR WEDDING

---
Bride: If you need to, have your gown pressed or steamed.
Groom: Go for final fitting and pick up your formalwear.
Groom: Ask the best man to make sure all groomsmen attend fittings and pick up their outfits.
Determine wedding party positions during the ceremony and the order of the party in the processional and recessional.
Handoff place cards, table cards, menus, favors and any other items for setting the tables to the caterer and/or reception site manager.
Reconfirm final details with all vendors. Discuss any necessary last-minute substitutions.
Call the limousine or car rental company for pickup times and locations.
Arrange for guests without cars to be picked up from the airport or train station. Ask friends, attendants or relatives to help.
Deliver welcome baskets to the hotel concierge; include names and delivery instructions.
Provide all wedding professionals with an emergency phone number to call on the day of the wedding.
Write checks and/or talk to wedding hosts (usually your parents, if not you) about any final balances to be paid at the end of the reception.
---

THE NIGHT

BEFORE YOUR WEDDING

---
Rehearse ceremony. Meet with the wedding party, ceremony readers, immediate family and your officiant at the ceremony site to rehearse and iron out the details.
Bring unity candle, aisle runner, yarmulkes or other ceremony accessories to the site.
Give your marriage license to your officiant.
Attend rehearsal dinner.
Present attendants with gifts at the rehearsal dinner. You'll want to do this especially if the gifts are accessories to be worn during the wedding.
Give wedding bands, jewelry and stationary to your Maid of Honor so she can have them ready to be photographed during the getting ready.
Give best man the officiant's and the vendor's fees envelopes - and envelopes with tips, if you are providing them - to be handed off after the ceremony.
Introduce your reception site manager to your consultant or maid of honor for questions or problems during the reception.
Assign a family member or attendant to be the photographer's contact so he/she knows who's who.
Chris Bojanovich Photography specializes in unique, creative and documentary style wedding photography. We serve NY, CT, NJ and destinations worldwide. We would love to hear more about your wedding plans.
12-MONTH WEDDING PLANNING CALENDAR